Facial Services (Botox Fillers)
---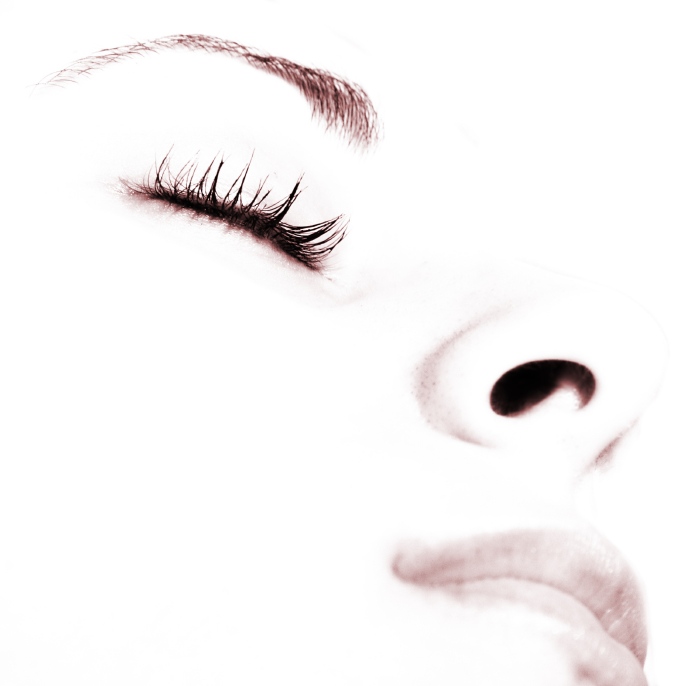 Looking to reduce the appearance of smile lines? Have you lost volume in certain parts of your face? If you answered yes to either question, our facial services in Akron, OH may be something to consider. At Marino Dental on Darrow, we offer a full collection of services, including Botox and dermal fillers.
Why Trust a Dentist for Facial Services?
While it may sound unusual to visit our dental practice for something like Botox or dermal fillers, this is actually common practice. Dentists undergo extensive training to gain an understanding of the face, the mouth, and the muscles that surround the area. Therefore, dentists can actually be even more qualified to offer facial services like Botox and other facial injections than a standard practitioner. In fact, there may even be less likelihood of experiencing undesirable side effects when injections are supplied by a dentist.
A Closer Look at Our Facial Services 
Botox
Botox injections can be used for several reasons, both therapeutic and cosmetic. Although, the most popular use for Botox is to reduce the signs of aging because the medication impedes nerve signals that can cause creases in the skin. Botox is made out of a neurotoxin known as botulinum toxin, which works by temporarily paralyzing targeted facial muscles.
Therefore, the injections only affect dynamic wrinkles or wrinkles that come naturally due to facial expressions caused by underlying muscles.
Uses for Botox can include:
Addressing muscle tension that may contribute to jaw, neck, or face pain
Deterring issues with jaw clenching and teeth grinding
Correcting a lip that over-retracts when you smile
Lessening the appearance of smile lines, lip lines, and forehead wrinkles
Dermal Fillers
Dermal fillers, which are also sometimes called soft tissue or facial fillers, add fullness sort volume when injected just beneath the skin's surface. Several types of fillers are available that can target signs of aging or create more volume in certain areas. For example, fillers may be used to lessen the appearance of wrinkles around the mouth or make the lips appear naturally fuller.
Common uses for dermal fillers include:
Smoothing certain wrinkled areas on the face
Adding volume to the cheeks where volume has been lost due to age
Creating a fuller mouth or lip appearance
Correcting or softening the appearance of puckered or inset scars
Common FAQs About Botox and Dermal Fillers
How long does Botox last?
Most Botox treatments will last for about three or four months. However, the duration of the muscle relaxing effects can vary depending on where the injections are placed and the patient.
How long do dermal fillers last?
There are numerous types of dermal fillers used, and each can have a different duration. Some fillers have the ability to offer results for as long as a few years, while others may last about six months.
Are facial injections safe?
The dentist will thoroughly assess your concerns, known allergies, and medical status to ensure you are a good candidate for facial injections. All facial injections do come with some risks, but the instance of side effects are rare with most injectable when the products are injected appropriately.
PDO Threads
Polydioxanone Threads or PDO Threads for short, are very tiny sutures used in the face and neck for facial rejuvenation.  These sutures have safely been used for years in many different types of surgeries and procedures.  This suture is gently placed under the skin to create an inflammatory response in the body which ultimately triggers the production of one's own collagen.  This is a great addition to Botox or Dysport treatments to fill in stubborn lines that remain even after the muscles have been relaxed. The procedure is painless and can be completed in less than 15 minutes. The sutures will resorb away on their own in about one month.  For best results, patients should have them placed 2 or 3 times, 4-6 weeks apart.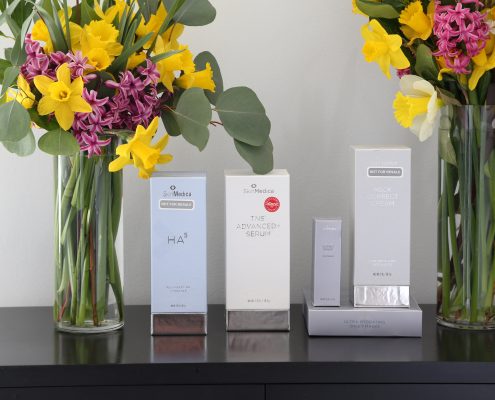 SkinMedica
This medical grade skin care line has a variety of products that help to preserve one's injectable investment.  All products available have undergone studies to support claims of improving the appearance of the skin.  From the top product, TNS+ growth factor and anti sag serum to HA5 Hyaluronic Acid Cream, this line is simple for anyone to use and achieve results.
Facial Assessment and Procedure for Botox
Facial Assessment and Procedure for Voluma