Cosmetic Dentistry
---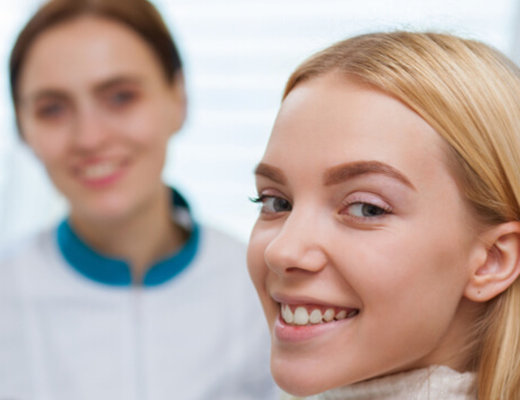 Cosmetic dentistry is a branch that focuses on improving the appearance of your teeth, gums, and smile. It encompasses many services, from teeth whitening to full-mouth reconstruction. Whether you're looking to enhance your smile or address specific issues, cosmetic dentistry can help you achieve your desired look. This post will look at some of the most popular cosmetic dental services available.
The professional team at Marino Dental on Darrow of Akron, OH, is proud to offer a wide array of cosmetic dental services that are unique and customizable to every single person within this great community.
What is Cosmetic Dentistry?
Cosmetic dentistry is a term given to particular procedures usually focused on bettering the aesthetic of your mouth, teeth, and gums. While this is the primary focus, cosmetic dentistry has numerous health benefits. It is a specialized area of dentistry that encompasses a wide range of services, from simple teeth whitening to more complex procedures such as full-mouth reconstruction. Cosmetic dentistry can help to enhance your smile, improve your self-confidence, and boost your overall oral health.
What are Some Cosmetic Dental Services?
Because of the different benefits that cosmetic services can translate into your oral health and smile, there are various standard services available that can be used to construct the desired look and feel of your mouth while also taking care to prevent further decay, discoloration, or degeneration of your facial structure. The team at Marino Dental on Darrow of Akron, OH, offers various services, which have been provided below.
Teeth Whitening
Teeth whitening is a popular cosmetic dental procedure that can help to remove stains and discolorations from the surface of the teeth. The process can be done in-office by a dentist or at home using a take-home kit provided by a dentist. Teeth whitening can help improve your smile's appearance and boost your self-confidence.
Dental Veneers
Dental veneers are thin shells of porcelain or composite resin that are custom-made to fit over the front surface of your teeth. They are used to improve the appearance of teeth that are misshapen, discolored, or have uneven surfaces. Veneers can be used to change the shape, size, and color of your teeth and can also be used to close gaps between teeth.
Dental Implants
Dental implants are a popular cosmetic dental service that can help to replace missing teeth. They are small titanium posts that are placed into the jawbone to serve as a replacement for the missing tooth roots. Dental implants can be used to support a single tooth, a bridge, or a denture. They are a long-lasting and natural-looking solution for missing teeth. Dental implants are also instrumental in keeping gingivitis and other illnesses at bay, as they close the gap where food and bacteria can thrive.
Your Trusted Dental Professionals
We understand that finding a quality team with expertise in this area can be difficult. Cosmetic dentistry goes beyond being considered a luxury; the health benefits and add to your quality of life are substantial. Do not put off discoloration or reformation of your teeth any longer. During your appointment with the experienced team at Marino Dental on Darrow of Akron, OH, you can be sure you are receiving the utmost care and guidance that your unique situation deserves.